Preproduction CGI image shown.
Meet the Broncos
The Bronco Family is vast, with a reach as far as you're willing to take it and a legacy that spans generations.The entire Bronco family is designed, engineered and built for adventure. So get ready to mount up and get dirty because the one and only legend is making its long awaited return.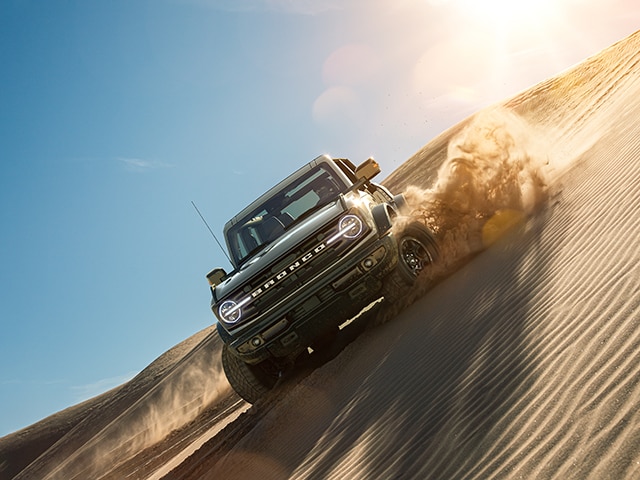 The 2021 Bronco
There's a whole world out there just waiting to be discovered. To find it you have to break rules, push boundaries and climb over the barriers in your way. With its relentless toughness and durability, the all-new Bronco was built to carry outdoor enthusiasts to wherever the wilderness calls. Available in two- or four-door models.
Preproduction CGI image shown. Available beginning spring 2021.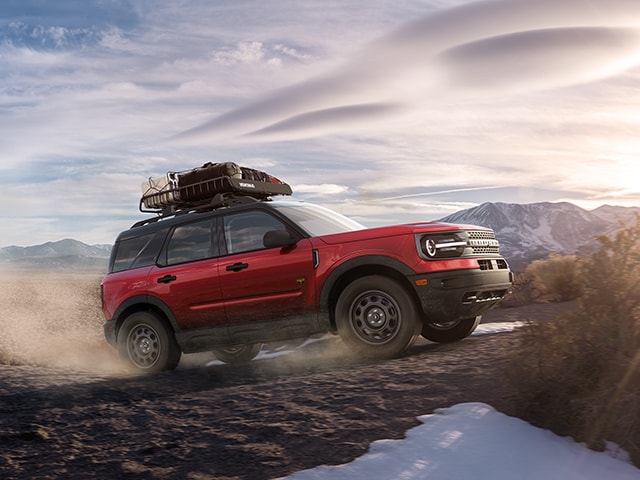 The 2021 Bronco Sport
Meet the latest in the family. The all-new Bronco Sport is your wilderness guide with four unique series engineered to match the way you experience the outdoors. Each, expertly equipped to get you out there - To the mountain ranges, the woodland trails, and the scenic shores. Your adventure begins in a Bronco Sport, and it never ends. Customize and order your Bronco Sport now, with your Ford Dealer.
Make an Inquiry
* Indicates a required field
The 2021 Ford Bronco is Here at Murray Ford
At Murray Ford, we are totally excited about the arrival of the ever-impressive Ford Bronco. This top model is here and ready to get out on the road. With the Ford Bronco, you can expect a lot. This powerful vehicle will give you everything you need in the way of technology, comfort, safety and so much more. Read on to get the important details on the Ford Bronco, and then reach out to us today with any questions.
The 2021 Ford Bronco
The 2021 Ford Bronco is a true homerun. This model gives you comfortable seating for up to five people, and a configurable interior to make every adventure easier than ever. You will also be excited about access to comfortable seating that hugs the human form, and of course, climate control options that keep everyone comfortable. Finally, be sure to check out the truly innovative technology that this model gives you, as it can help you to remain connected and entertained throughout your adventure.
This model also gives you plenty in the way of performance and power. With the 2021 Ford Bronco, you can get impressive power to keep you going. You will be able to enjoy up to 300 horsepower, and tough wheels that make it easy to take the adventure off the beaten path. This vehicle has been tested in some of the toughest conditions, making it a great fit for those of you that are ready for an adventurous lifestyle.
at Murray Ford, we welcome you to check out all that this exciting model has to offer up. With the 2021 Ford Bronco in your corner, you will be able to enjoy everyday life and adventure. Reach out to us today to find out more about this truly exciting model, or stop by for a test drive.